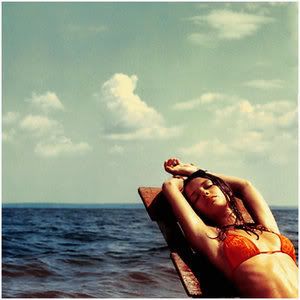 It's getting close to that time of year, summer break. Schools across the United States, and England are getting finished up with school for the summer. These are two of the biggest countries we get traffic from. What does this mean for those of us out there who are starting niche blogs?
There will be a large number of internet users from the ages of about 8-24 who will be getting increased time allowance on computers due to an extra eight or so hours a day being added to their schedule. You could start to earn some pretty big checks if you learn how to take advantage of this three month period. If you do it successfully enough, by the time fall comes around you will have a large enough audience that you may be able to keep a pretty strong level of income streaming in even after they've started school again due to your search engine ranks.
By summer niches, I mean niches that will take advantage of the above information. What sort of things are kids searching for on the internet? I have several ideas of blogs I'm thinking of starting up. It shouldn't be too hard to think of your niche. You will have to decide how you want to go about monetizing it, and if there is enough content to minimally get you through the three months of summer (90 posts).
A drawback to teenagers and younger kids is the fact that 17 and under aren't supposed to have paypal, they don't generally have debit or credit cards, and even if they did, they are closely monitored by their parents. That leaves many affiliate marketing system to be rather hard to work. Even if they saw a link on your blog, by the time their parents did order it you'll probably have lost your affiliate cookie on their computer.
There are ways to monetize these blogs though. There are the usual 125×125 ads, and blogroll links. These are easy enough to sell, and the fact that your audience probably has no interest or capability of financially rewarding the sites doesn't affect your income. Another option, similar to those two would be selling paid plugs. These paid reviews do have a better profitability option for the customer, and are an easy way to monetize your blog. Lastly, believe it or not, I'm actually saying that AdSense and all the other pay per click advertising may also have some success. Remember, your audience is young and more likely to click an ad than an adult. Also, the viewer doesn't have to pay for you to get paid. Since they can't do much purchasing of their own, this is one way to get clicks to convert to money.
Starting a blog in this niche would have been smart to have prepared weeks ago. It's not too late though. Get started on your blog that will take advantage of the added browsing time of the younger internet views. It will be very profitable if you set it up correctly. Good luck.
Related posts: